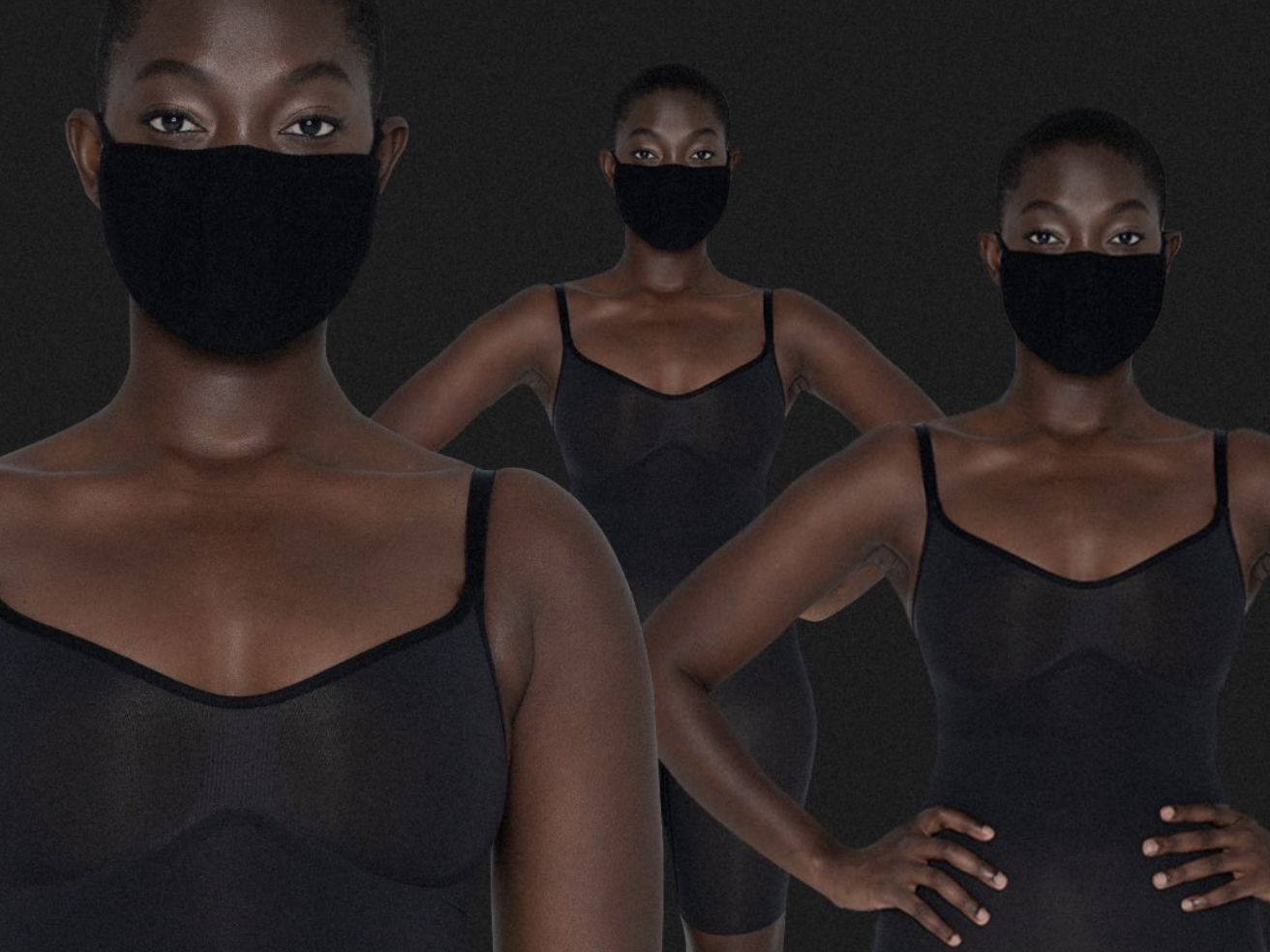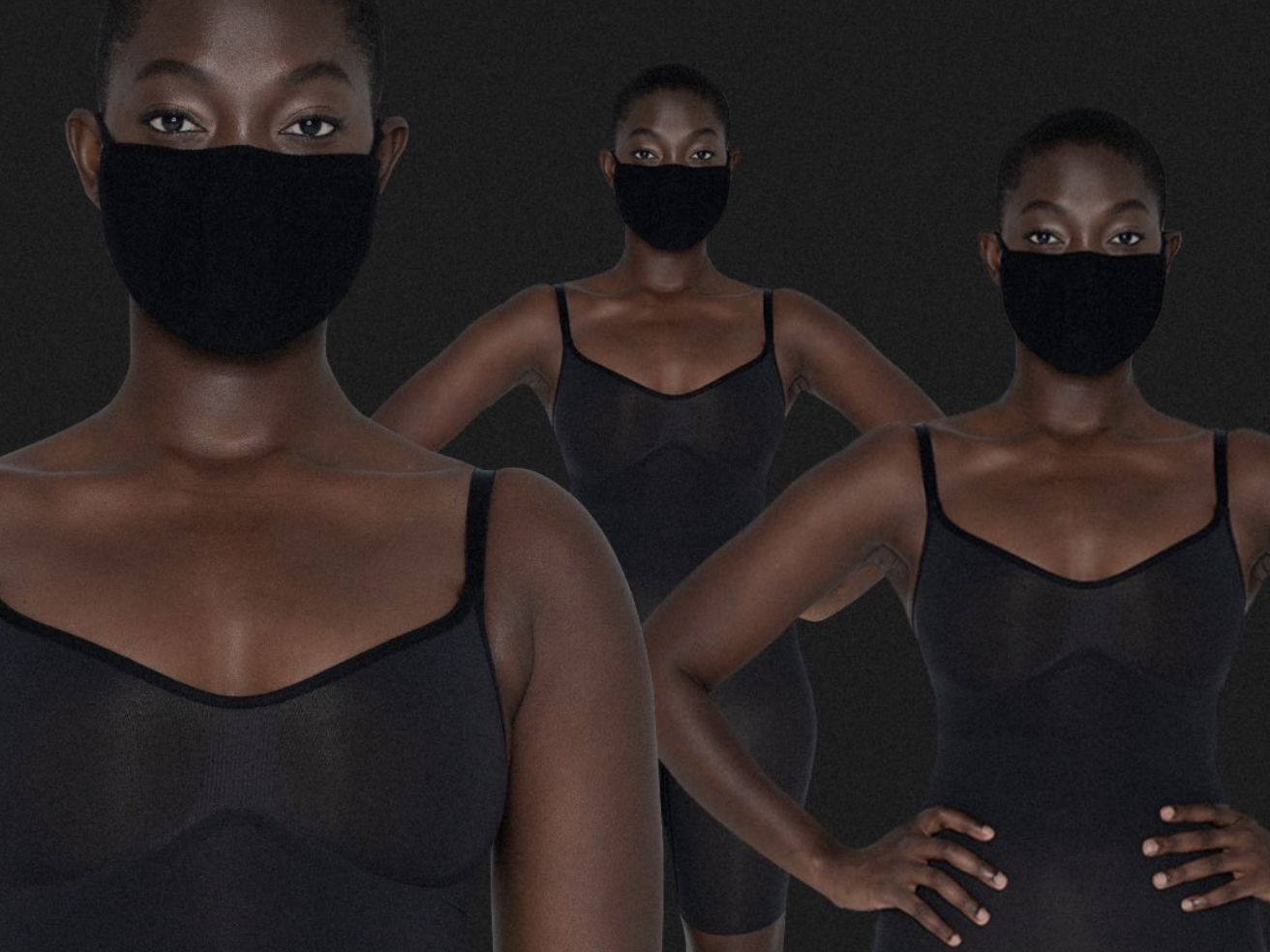 Kim Kardashian West has come under fire for marketing a black face mask as "nude" for dark-skinned women.
Over the weekend, the reality star turned designer launched a new line of non-medical face masks through her shapewear brand SKIMS, which she stated on Twitter came in "five shades of nude".
Download the new Independent Premium app
Sharing the full story, not just the headlines
The brand also announced it was donating 10,000 masks to support Covid-19 relief efforts, writing on social media: "SKIMS is donating 10,000 Seamless Face Masks to the following charitable partners: Baby2Baby, Good+ Foundation, LA Food Bank, and National Domestic Workers Alliance."
While the range of masks proved popular among Kardashian West's fans, selling out within just one hour, critics were quick to point out that the dark-skinned model featured in the advertisement was wearing a black mask, rather than one that actually matched her skin tone.
"Kimberly, is black supposed to be her nude?" one person wrote on Twitter, while another added, "You do realise black people aren't the colour black like white people aren't paper white?"
A third Twitter user commented: "The nude shade for the Black model is inaccurate, offensive, and culturally out of touch," and another wrote: "She skipped like 80 shades to get to black."
Some pointed out that it was not just the black face mask that missed the mark in accurately representing a diverse range of skin tones.
"The only one that's right is the middle shade. The white one isn't nude for a white person either," one Twitter user said. Another agreed, adding: "The colour white isn't nude for white people."
Other people also criticised the reality star for making a profit from the coronavirus pandemic, despite several clothing companies currently making and selling masks for the general public.
"This is extremely insensitive. People are losing their loved ones. Shame on you for trying to profit from a very serious matter," one person wrote.
Kardashian West or SKIMS have yet to respond to the backlash. Instead, the shapewear line has simply updated followers on social media to let them know that a new batch of masks will be available from next week.
"Unfortunately our @skims face masks have sold out today but we're working with our local partner in LA to produce more as quickly as possible," SKIMS wrote on Twitter. "The next batch will be available next week – please sign up to receive more details coming soon, and thank you for your support."
The is not the first time SKIMS has been criticised on social media.
Last year, the brand came under fire after it was revealed that it would be named "Kimono Intimates".
People condemned Kardashian West as "culturally offensive" for adopting a term which denotes a traditional Japanese garment.
The Keeping Up With The Kardashians star later apologised and changed the brand's name to SKIMS Solutionwear.
The Independent has contacted SKIMS for comment.
LO MÁS LEÍDO